DATE: TBC in September 2017
DATE:
VENUE: Dublin City Library and UCD
VENUE:
The goal of this project is to engage the UCD community, wider public, government and other stakeholders in arriving at a more pluralistic understanding of the legacy of 1916, utilizing the Moore Street market and its environs as a lens. This will be achieved through a public exhibition showcasing our research (funded by the IRC) on the interplay and tensions between narratives of identity, urban redevelopment agendas and market trader livelihoods. The exhibit will be used to promote a more inclusive representation of recent debates around the area, its historical significance and future role, while helping to give greater voice to marketplace traders and other everyday users of Moore Street.
Assistant Prof Christine Bonnin
Assistant Professor at the UCD School of Geography
ABOUT:
Christine Bonnin is an assistant professor in the School of Geography at the University College Dublin. She is a development geographer and her research is focussed on the impacts of development schemes and neoliberal transformations on the everyday livelihoods and food security of marginalised groups in Southeast Asia. More recently, Christine has been working with these themes in the context of the Global North, exploring contested marketplace redevelopment in Dublin, Ireland and food waste commodity chains in Bristol, UK and Cologne, Germany. Christine recently co-authored the book Frontier Livelihoods: Hmong in the Sino Vietnamese Borderlands (University of Washington Press 2015) and has papers published in national and international journals.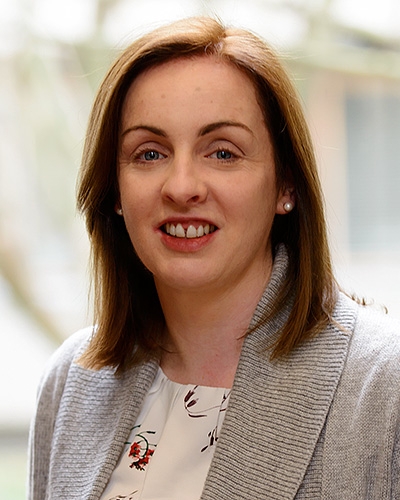 Assoc Prof Niamh Moore-Cherry
Associate Professor at the UCD School of Geography
ABOUT:
Niamh Moore-Cherry is an Associate Professor in the School of Geography, University College Dublin. She is an urban geographer and her research is focused on understanding how cities are governed; how urban policy is developed; and with what impacts. She is the author of Dublin Docklands Reinvented (Four Courts Press, 2008), has co-edited three books and has papers published in national and international journals. Her current work focuses on the governance of the Dublin city-region and the implications for spatial planning and quality of life in city-regions, as well as the governance of planning through urban regeneration projects in Europe and in China. She is also a Senior Fellow in Teaching and Academic Development at UCD and has a strong research and practice interest in first year transitions and student partnership.  Niamh is: a member of the Social Sciences Committee, Royal Irish Academy; Chair of the IGU Urban Commission Young Scholars Committee; and President of the Geographical Society of Ireland, 2016-2018.