This series of public seminars will contextualise the constitutional debates and decolonising violence of a century ago in the Irish present and future. The presentations and discussions will assess how far the Irish State has evolved from the best ambitions of its founders and how it might better realise them. The series brings together experts in policy analysis, comparative political science and comparative political and international development in high profile public discussions of the relevance of the history and founding aims of this State for its present and future.
This project has been funded by
University College Dublin Decade of Centenaries Award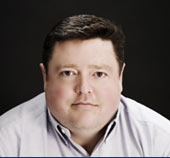 Prof Ben Tonra
Jean Monnet Professor ad personam of European Foreign, Security and Defence Policy and Associate Professor of International Relations at the UCD School of Politics and International Relations.
ABOUT:
In UCD Ben teaches, researches and publishes in European foreign, security and defence policy, Irish foreign and security policy and International Relations theory. From 2005 to 2010 he was Director of the Graduate School at the UCD College of Human Sciences. Outside the university Ben serves as chair of the Royal Irish Academy's Standing Committee on International Affairs and is the project leader for a research programme in EU security and defence policy at the Institute of International and European Affairs (IIEA), Dublin. From 1997-1999 he was a Lecturer at the Department of International Politics, University of Wales, Aberystwyth and from 1993 to 1996 he was a Lecturer at the Department of Political Science, Trinity College Dublin (TCD). From 1989-1991 he was a Research Associate at the Center for Strategic and International Studies (CSIS) Washington DC. Professor Tonra was born in the United States, is a graduate of the University of Limerick (BA and MA) and completed his doctoral studies at TCD in 1996.