Virtual Sackville Street 1916 proposes to explore the 1916 Rising by creating a VR space that maps the streetscape before and after the events of April 1916. Virtual Sackville Street 1916 will draw on the expertise of a cross-section of UCD researchers across both Arts and Science disciplines. Drawing on historic accounts and archival images and film footage it will recreate a visually accurate interpretation of the 1916 streetscape.
Through this project, the following is what the team hopes to accomplish:
 
-A complete 1916 VR tour with audio
-Setting the project up as a public demo for various UCD outreach events throughout 2018
-Allowing locomotion and control with the KatVR treadmill and the Vive controllers to interact with the demo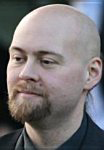 Dr Abraham Campbell
Post Doc Research Fellow, UCD School Of Computer Science & Informatics
ABOUT:
Abraham Campbell is a Computer Science lecturer from University College Dublin (UCD) Ireland, who is current teaching in Beijing-Dublin International College: a joint initiative between UCD and BJUT. As well as lecturing, he is an active researcher in the fields of Augmented Reality, Human Computer Interaction, Sensor Web technologies, Human Computer Interaction and telepresence. Abraham was also involved in the founding of CAMARA. He was one of the first volunteers to ever go to Africa as part of the charity, to teach IT skills to disadvantaged school children in Africa. Abraham is also known as an advocate for the role of Virtual Reality and Augmented Reality technologies in changing the world.