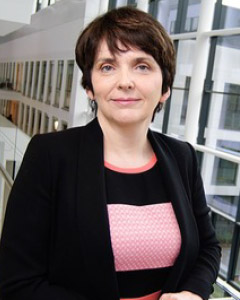 Prof Orla Feely
Vice-President for Research, Innovation and Impact
ABOUT:
Orla Feely is Vice-President for Research, Innovation and Impact and a Professor of Electronic Engineering at University College Dublin. She is Chair of the UCD Decade of Centenaries Committee.  Reflecting her interest in the history of Irish engineering and science, in 2011 Professor Feely led a project to capture the history of the Dublin city-centre complex that is now Government Buildings, but for much of its life housed UCD engineering and science departments.
Professor Feely holds a PhD in electrical engineering from the University of California, Berkeley, where her thesis won the DJ Sakrison Memorial Prize for outstanding and innovative research. While at UC Berkeley, she also won the Outstanding Graduate Student Instructor Award.  She leads a research group in nonlinear circuits and has received a number of prizes and grants from national and international sources.
Professor Feely is a member of the Royal Irish Academy, a Fellow of the IEEE (Institute of Electrical and Electronics Engineers), Engineers Ireland and the Irish Academy of Engineering. She has served as Chair of the Irish Research Council and of the IEEE Technical Committee on Nonlinear Circuits and Systems. She is a director of the Young Scientist and Technology Exhibition.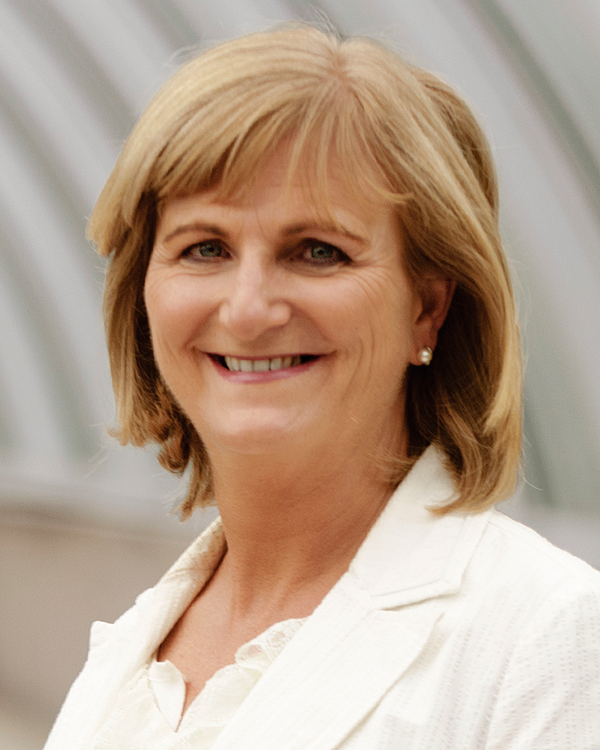 Dr Regina Uí Chollatáin
Senior lecturer & Director of the UCDde Bhaldraithe Centre for Irish Language Scholarship, UCD School of Irish, Celtic Studies, Irish Folklore and Linguistics.
ABOUT:
torthai_na_reabhloide_web-1Regina Uí Chollatáin is a Senior Lecturer and the Head of the UCD School of Irish, Celtic Studies and Folklore. Her main areas of research are language revival and media history and criticism. She has published widely on these areas in academic and cultural journals. Her. Her most recent publications include the new two volume study on Irish Literature in a global context Litríocht na Gaeilge ar fud an Domhain (co-editor, Comhar 2015). Her other books include Cnuasach Comhar 1982-2012 (co-editor with hAisling Ní Dhonnchadha, 2014) , Films gaèlics a Catalunya / Scannáin Ghaelacha sa Chatalóin (co-author with Jerry White, 2014),  An Greann sa Ghaeilge (co-editor with Malachy Ó Néill 2013), P.H. Pearse: Life and After-life / Pádraic Mac Piarais: Saol agus Oidhreacht (co-editor with Roisín Higgins 2009), Iriseoirí Pinn na Gaeilge. An cholúnaíocht iteartha: Critic iriseoireachta (2008), An Claidheamh Soluis agus Fáinne an Lae 1899-1932 (2004). She was awarded the Ireland Canada University Foundation Senior Visiting Professor in 2011-12 and is currently the Chairperson of the National Irish Language Forum.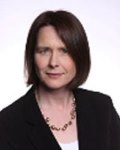 Róisín O'Loughlin
Executive MBA Programme Manager
ABOUT:
Róisín O'Loughlin is the Executive MBA (Masters of Business Administration) programme manager and is based in the Michael Smurfit Graduate Business School in Blackrock. She has been a programme manager on this programme since 2006 and prior to that worked in the Marketing subject area also in the Graduate Business School.
Her primary degree was in History and Archaeology and she has a Masters in Management from University of Bath and an MBA in Higher Education Management from the Institute of Education, University of London. Roisin is the School of Business representative on the committee and has a keen interest in the history of the University and the events being commemorated. She is very pleased to assist with the work of the committee.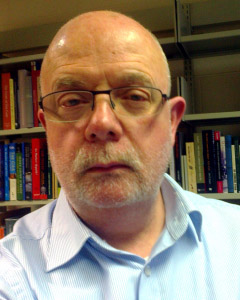 Seamus Helferty
Principal Archivist UCD
ABOUT:
Seamus Helferty is Principal Archivist in UCD Archives, with responsibility for the curation of more than three hundred collections of private papers and institutional archives pivotal for research on the establishment and development of the modern Irish state. Collections include the private papers of major figures in the Irish revolution including Eamon de Valera, Frank Aiken, Richard Mulcahy and Ernie O'Malley
UCD Archives holds the core sources for the history of the Irish civil war including the archives of the national army and IRA general headquarters, and the series of interviews with veterans of the civil war usually referred to as the O'Malley Notebooks. Sources within UCD Archives will provide core content for major digital and print centenary projects within UCD and with external partners such as the Irish Manuscripts Commission and the Royal Irish Academy.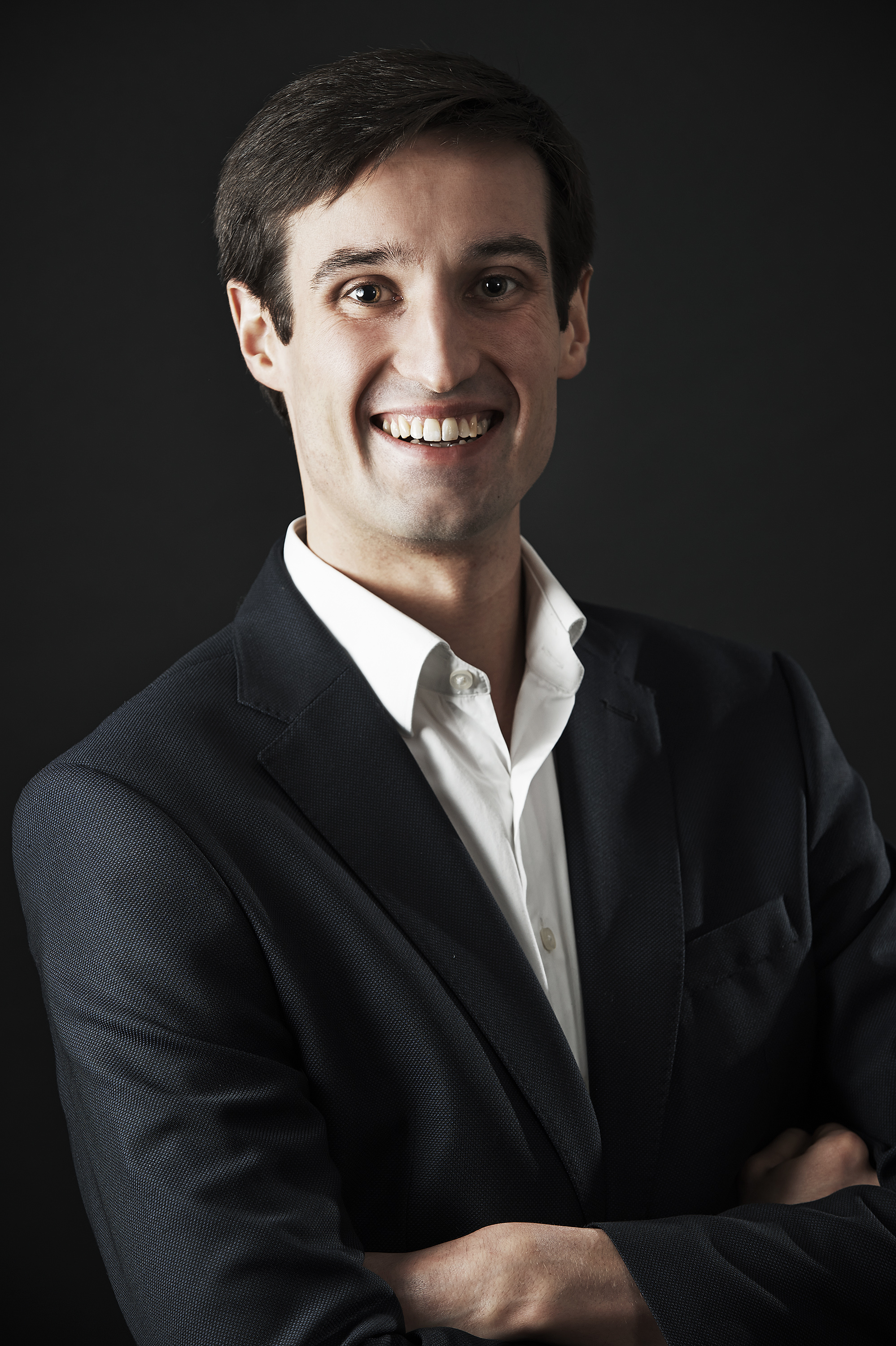 Dr Conor Mulvagh
Lecturer in Irish History, UCD School of History & Archives, UCD Centre for War Studies
ABOUT:
Dr Conor Mulvagh is Lecturer in Irish History at UCD with special responsibility for the decade of centenaries. He is currently researching the history of UCD during the Irish Revolution. He lectures on memory and commemoration as well as on nineteenth and twentieth century Irish and British history. He has previously lectured on the Irish revolution, the Northern Irish Troubles, and Irish Studies at UCD as well as having worked on the Royal Irish Academy's Documents on Irish Foreign Policy project (2013). His recent publications include, Irish Days, Indian Memories: V. V. Giri and Indian Law Students at University College Dublin, 1913-1916 (Irish Academic Press, 2016) and The Irish Parliamentary Party at Westminster, 1900-18 (Manchester University Press, 2016).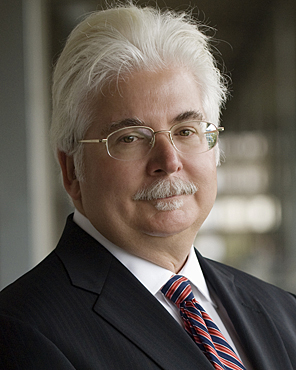 John Howard
Librarian, UCD Library & Archives
ABOUT:
Dr John B Howard represents the UCD Library on the Committee, bringing an interest in UCD's contribution to the commemoration, as well as the capacity, through the UCD Digital Library and its digitsation services, of sustaining digital outputs sponsored by the Committee.
Dr John B. Howard is University Librarian and Adjunct Professor of Computer Science and Informatics at University College Dublin (UCD); since July 2012 he serves as Head of the Irish Social Science Data Archive (ISSDA). He holds a concurrent position as Adjunct Professor of Informatics in the School of Human Evolution & Social Change at Arizona State University.
Dr Howard has undertaken sponsored research in archaeology, anthropology, history and philosophy of science, and music. He has served as PI or Co-PI on awards from the National Endowment for the Humanities, the National Science Foundation, the Andrew W. Mellon Foundation, the Hewlett Packard Corporation, the Laura Boulton Foundation and other funders. He has served on the boards of several organisations that support scholarship in the humanities, including the Digital Antiquity Center, the Laura Boulton Foundation, the Verein Repertoire International des Sources Musicales (RISM), and Stanford's Center for Computer Assisted Research in the Humanities.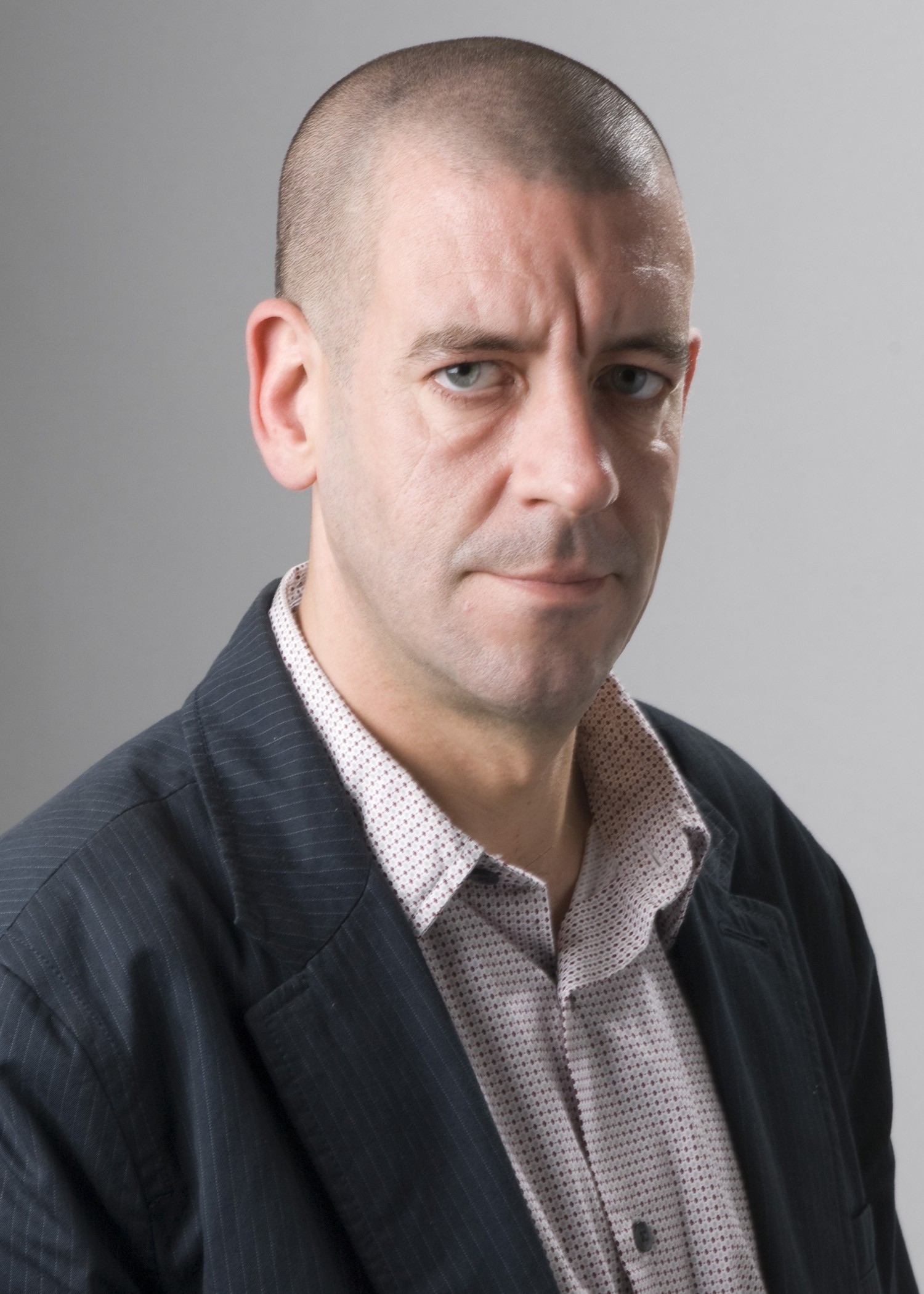 Prof Diarmaid Ferriter
Professor of Modern Irish History, UCD School of History & Archives
ABOUT:
Prof Diarmaid Ferriter is one of Ireland's best- known historians and is Professor of Modern Irish History at UCD. His books include The Transformation of Ireland 1900-2000 (2004), Judging Dev: A Reassessment of the life and legacy of Eamon de Valera (2007), Occasions of Sin: Sex and Society in Modern Ireland (2009) and Ambiguous Republic: Ireland in the 1970s (2012). His most recent book is A Nation and not a Rabble: The Irish Revolution 1913-23 (2015) He is a regular broadcaster on television and radio and a weekly columnist with the Irish Times. In 2010 he presented a three-part history of twentieth century Ireland, The Limits of Liberty, on RTE television.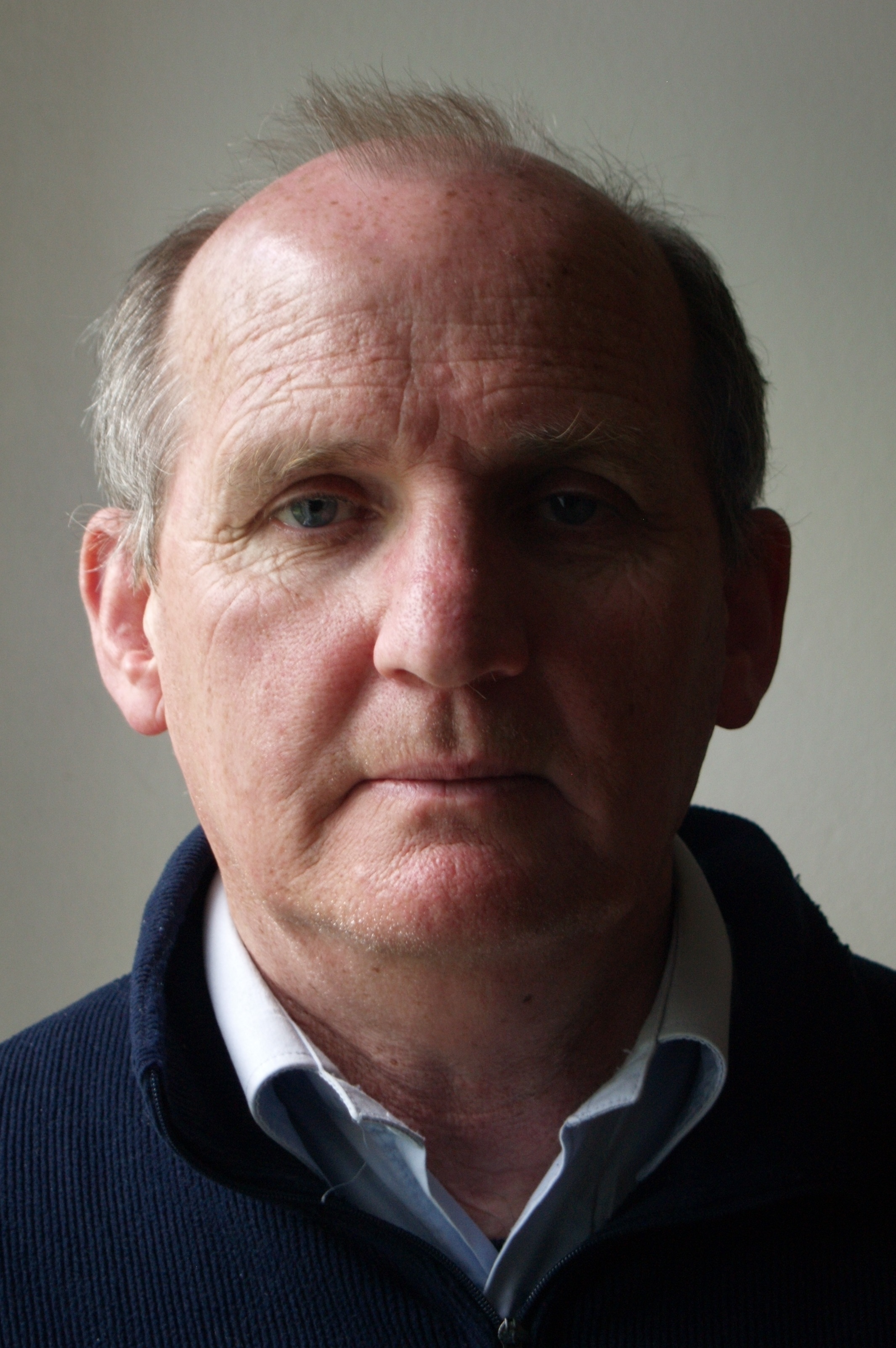 Eamonn Ceannt
Sculptor. Former Bursar of UCD and Vice President for Commercial and Capital Development. Retired 2014.
ABOUT:
Eamonn Ceannt was a former Bursar of UCD as well as Vice President for Commercial and Capital Development. He retired from the university at the end of 2014. He is deeply committed to the ongoing development of the campus including the landscaping, the period houses including Newman House and the university's art collections.
Eamonn now works full-time as a sculptor and some of his works are included in the university's collection. He is a Trustee of both the Alfred Beit Foundation and the Chester Beatty Library. He is a grand-nephew of Eamonn Ceannt, one of the signatories of the Proclamation and in this capacity Eamonn has been actively involved in the campaign to preserve the buildings on Moore Street and Moore Lane where the Leaders of the 1916 rebellion surrendered. These buildings constitute the most significant urban battlefield site in the country.
He is particularly interested in recognising the artistic, academic and cultural aspects of those that fought for Irish freedom. The poets, the musicians, the artists, the dreamers…. and their aspirations for a better Ireland.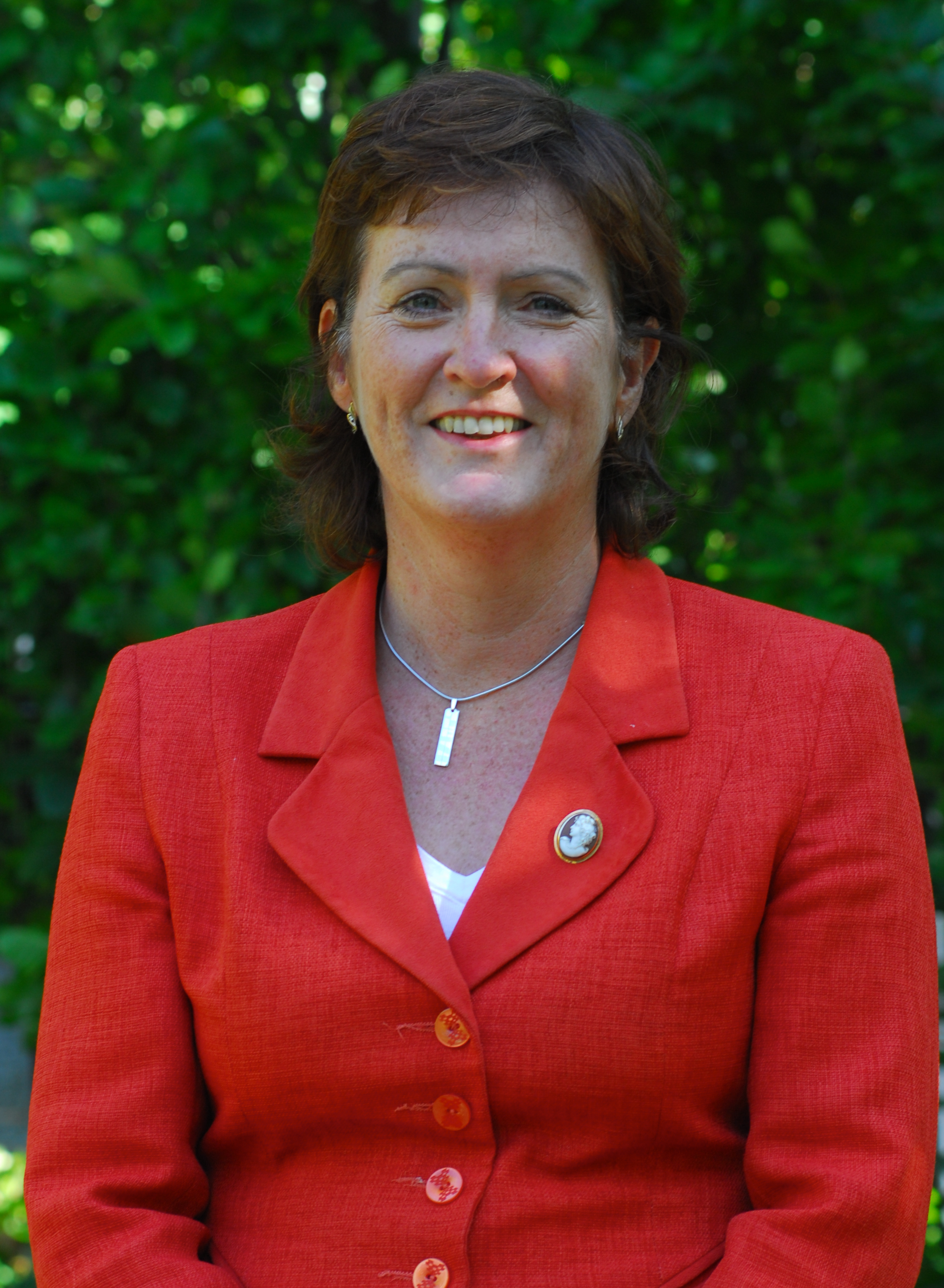 Eilis O'Brien
Director of Communication and Marketing, University College Dublin
ABOUT:
Eilis O'Brien has held a number of senior communication and marketing roles in a variety of sectors including finance, natural gas, food safety, health and higher education. Her experience covers the public and private sectors.
In addition to her marketing experience in brand identity and corporate reputation, she has extensive strategic and operational experience in running media and corporate public relations operations with a high degree of crisis management. Within the realm of public affairs she has worked on clean air designation, tobacco control, food safety enforcement and Government funding.
Eilis is Director of Communication and Marketing at University College Dublin. Previously she held a similar role at Dublin City University. Prior to that, she was director of communication, education & training during the start-up phase of the Food Safety Authority of Ireland. Eilis was public relations manager with Bank of Ireland for eight years and with Bord Gáis Eiréann, the national natural gas operator in Ireland, for five years.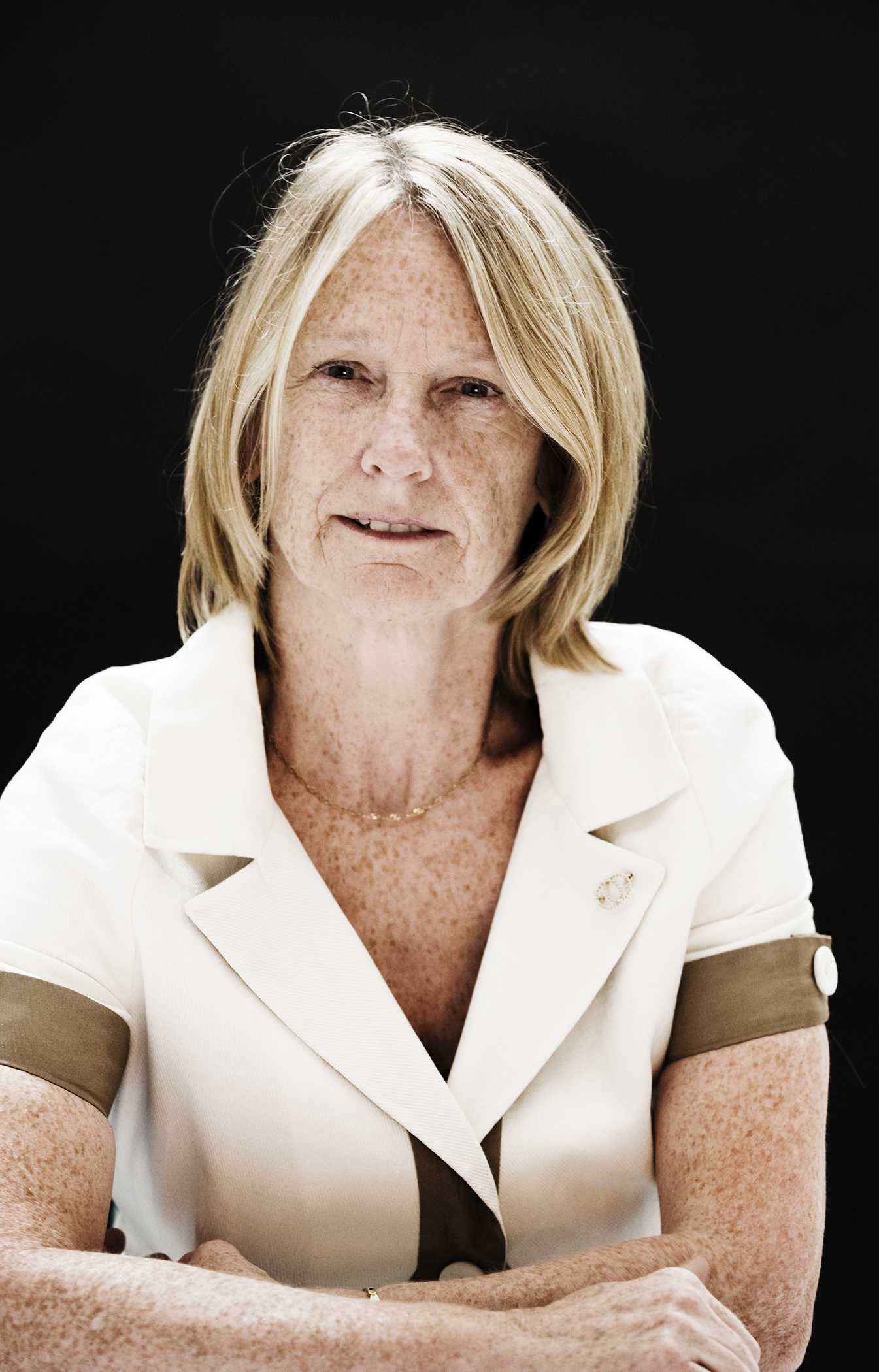 Prof Jennifer Todd
Director of the Institute for British Irish Studies, Professor, UCD School Of Politics & International Relations
ABOUT:
Jennifer Todd is Professor, Member of the Royal Irish Academy, Director of the Institute for British Irish Studies at UCD (2007-2014), UN Global Expert, and member of the advisory board of a number of projects, including the Northern Ireland Peace Monitoring Project. She gained her degrees in philosophy from University of Kent at Canterbury (BA) and Boston University (PhD). The focus of her work, from early analyses of aesthetics and politics to current work on conflict and settlement, state change and identity shift, has been on the interrelation of socio-economic and political processes and processes of cultural change. She has extensive publications, individually and jointly, on ethnicity, identity, conflict and Northern Ireland: the most important include her 1996 Cambridge UP Dynamics of Conflict in Northern Ireland, and her studies of ethnicity and identity. She publishes in a range of journals from West European Politics to Theory and Society, from European Journal of Sociology to Political Studies, from Political Psychology to Nations and Nationalism and many more. Her recent externally funded collective research projects have generated two major data sets – on state elite understandings of the Northern Ireland peace process, and on everyday identity change in each part of Ireland in the 2000s. This has formed the focus of her ongoing publications. Jennifer is a College of Human Sciences representative on the committee. She has a keen interest in the contemporary political and ideological use of historical events, and the remaking of traditions, North and South in Ireland, and more widely. She is very happy to be involved in the work of the committee and to extend the university's role in the process of commemoration.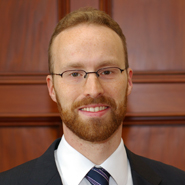 Dr Thomas Mohr
Lecturer, UCD Sutherland School of Law
ABOUT:
Dr Thomas Mohr is a lecturer at the School of Law, University College Dublin.  He is Honorary Secretary of the Irish Legal History Society and Book Review Editor with the Irish Jurist, Ireland's oldest law journal.  His doctoral thesis concerned the 1922 Constitution of the Irish Free State and he has written extensively on this subject.  He will publish a book in November 2015 entitled Guardian of the Treaty: The Privy Council Appeal and Irish Sovereignty.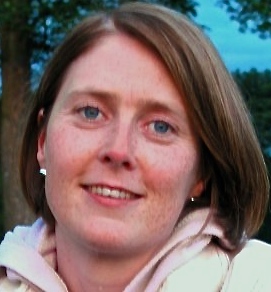 Dr Lucy Collins
Lecturer, UCD School Of English, Drama & Film
ABOUT:
Dr Lucy Collins joined UCD in 2008 after previously teaching at Trinity College Dublin and in the UK at the University of Cumbria. A graduate of Trinity College Dublin, where she completed both her BA and PhD degrees, she spent a year at Harvard University on a Fulbright Postdoctoral Fellowship. Her research interests are in poetry and poetics; recent publications include the anthology Poetry by Women in Ireland 1870-1970 (Liverpool UP, 2012) and a monograph Contemporary Irish Women Poets: Memory and Estrangement (Liverpool UP, 2015).
Lucy's work with UCD's Decade of Centenaries Committee centres on literary and cultural events. She convened a symposium Yeats in Print 1889-1939 at UCD Library in May 2015, to mark 150 years since the birth of the poet. The following year she edited the book Signatories, which accompanied the landmark theatre event commemorating the 1916 Rising.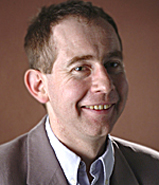 Tadhg O'Hannrachain
Senior Lecturer, UCD School of History & Archives
ABOUT:
Dr Tadhg Ó hAnnracháin is the Head of History in UCD. His major research interest is in the comparative history of religious change in the Early Modern period although he has also published in twentieth-century Irish history, concentrating on the GAA. He is the co-leader of the Insular Christianities newwork and was joint Principal Investigator on the IRC-funded "Insular Christianities" project. He is also a Management Committee member of Cost Action IS1301, "New Communities of Interpretation". His most recent major project is a monogaph entitled Catholic Europe, 1592-1648: Centre and Peripheries which wil be published by Oxford University Press in September 2015. He is a School representative on the Commemorations committee and is particularly interested in the comparative history of Ireland and Central Europe during the period 1912-23, notably with regard to issues such as the widening of franchise, partition, the involvement of intellectuals in revolutionary activity and civil war.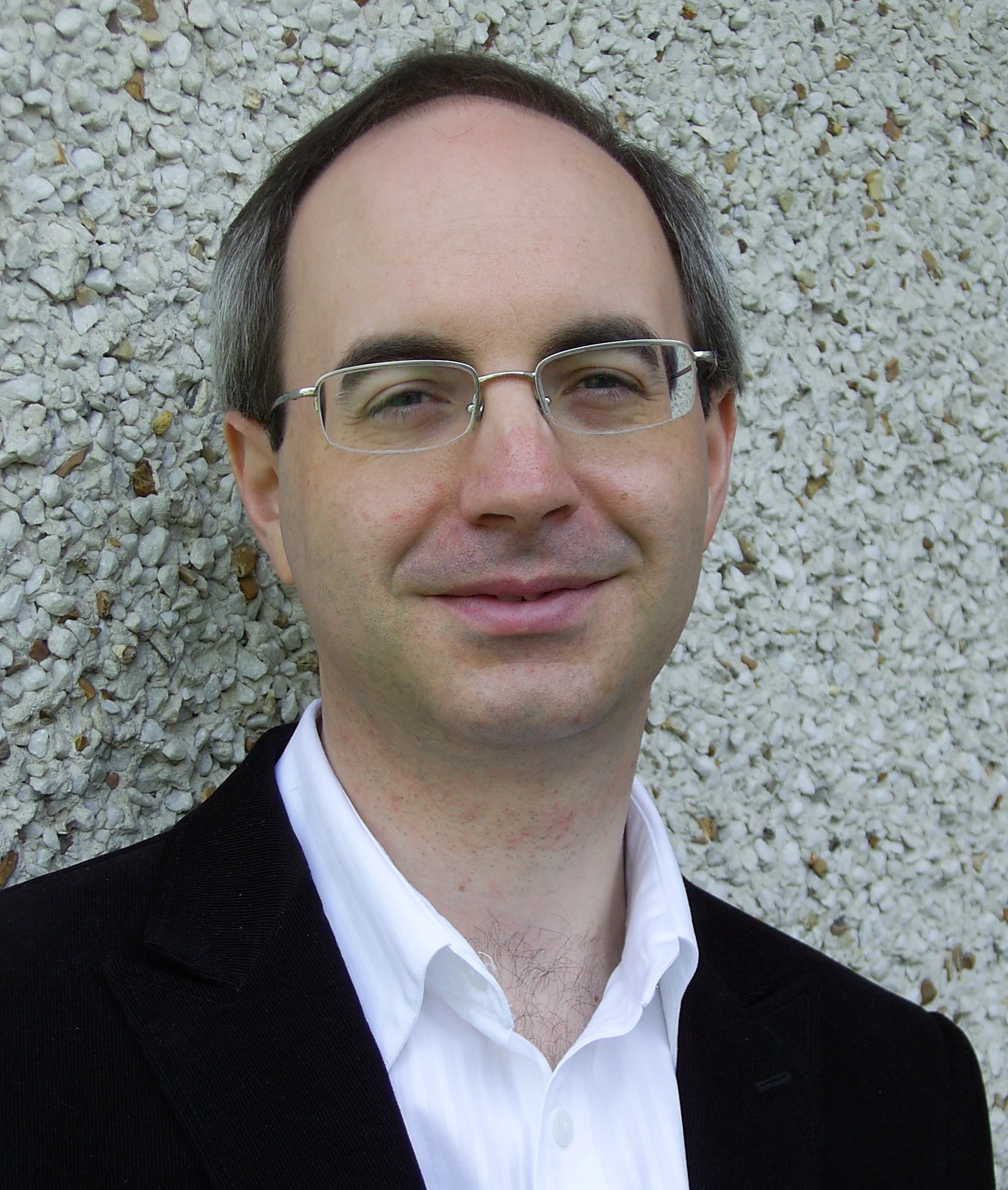 Dr David Stead
Lecturer, UCD School Of Agriculture & Food Science

ABOUT:
Dr David Stead has been a lecturer in agricultural, food and environmental policy at the UCD School of Agriculture and Food Science since 2006. He studied economics as an undergraduate student at the University of Cambridge, and holds an MSc and DPhil in economic history from the University of Oxford. Dr Stead is a past president, and current treasurer, of the Agricultural Economics Society of Ireland, and has published articles on a variety of economic aspects of Irish and English agricultural and rural history. His most recent paper was entitled 'Irish agriculture and agricultural policy during the hot, dry summer of 1976'.  He is very pleased to assist with the work of the committee as representative for the College of Agriculture, Food Science and Veterinary Medicine.